Metal Roofing Pros of Georgetown
Metal Roofing Pros is your commercial, residential roof repair, roof replacement, and roof installation provider in Georgetown, TX area.We've delivered expert metal roofing services for decades. Our roofing crew works with different roof styles, materials, and shapes. We source our roofing material from trusted roofing supply manufacturers. Choose Metal Roofing Pros of Georgetown for your roofing concerns today.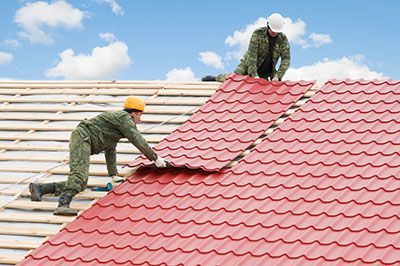 Signs Your Roof Needs Repairs
Whether you have leaks in the attic or other parts of the building is a tell-tale sign that the roof is failing. By checking after heavy rain, you'll know if your roof needs repairs. Other signs are peeling paint on the exterior resulting from trapped moisture from poor ventilation. Are there water stains on the wall? Then a faulty shingle installation allows the water to seep into the structure resulting in stains on the ceiling and walls. Even cracked or curled shingles indicate that your roof is reaching its end and needs a replacement. We provide roofing repair services and more.
Contact our metal roofing experts today!
Please get in contact with us today for a free metal roofing estimate!
Aluminum Roofing
Aluminum is a great way to add value...
Aluminum is a great way to add value with protection to your roofing system. The metal is resilient and capable of withstanding the rain and wind we experience in Georgetown.
So, if you're tired of replacing your existing roof, consider an aluminum roof lasting more than ten years. Aluminum roofs are superior alternatives compared to other roof types.
Metal Roof Panels
A metal roof installation done by ...
A metal roof installation done by Metal Roofing Pros is guaranteed to provide your investment with exceptional protection against Georgetown's severe weather conditions. Not only will your building be securely protected with a high-quality metal roof system, but you will also save on cooling costs during the hot summer. In addition, metal roof panels reflect the UV rays providing insulation against extreme heat from the sun.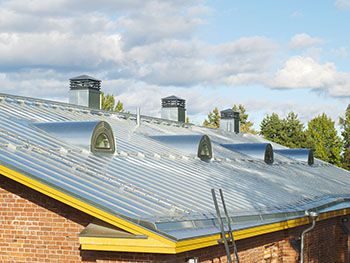 Steel Roofing
Steel roofing is an energy-efficient roofing...
Steel roofing is an energy-efficient roofing system built to last. The metal is durable and can be molded differently, adding beauty and protection to your building. You get unmatched durability with a long lifespan adding value to your property when needing to sell. Contact Metal Roofing Pros today to learn more about the benefits a steel roof can offer you to save money.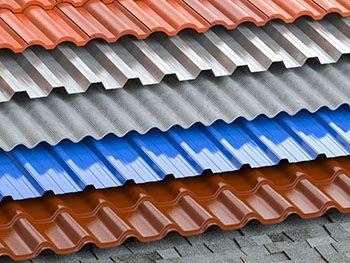 Standing Seam Metal Roof
Metal Roofing Pros of Georgetown prides...
Metal Roofing Pros of Georgetown prides themselves on installing the best-standing metal roofs and other roofing systems. In addition, we will help customize your building needs, as every roof is different. With our hand-crafted and unique approach, we provide you with energy-efficient yet durable roofing systems. 
Metal Roofing Pros of Georgetown is here to help you with the best metal roofs. All our metal roof system is custom-made with high-gauge steel panels.
We are committed to providing all residents with durable roofing systems that are anti-corrosion treated with an added Galvalume coating. In addition, we do detailed inspections to ensure everything is done right from start to finish. To learn more about our metal roofing systems in Georgetown, TX, contact us NOW!